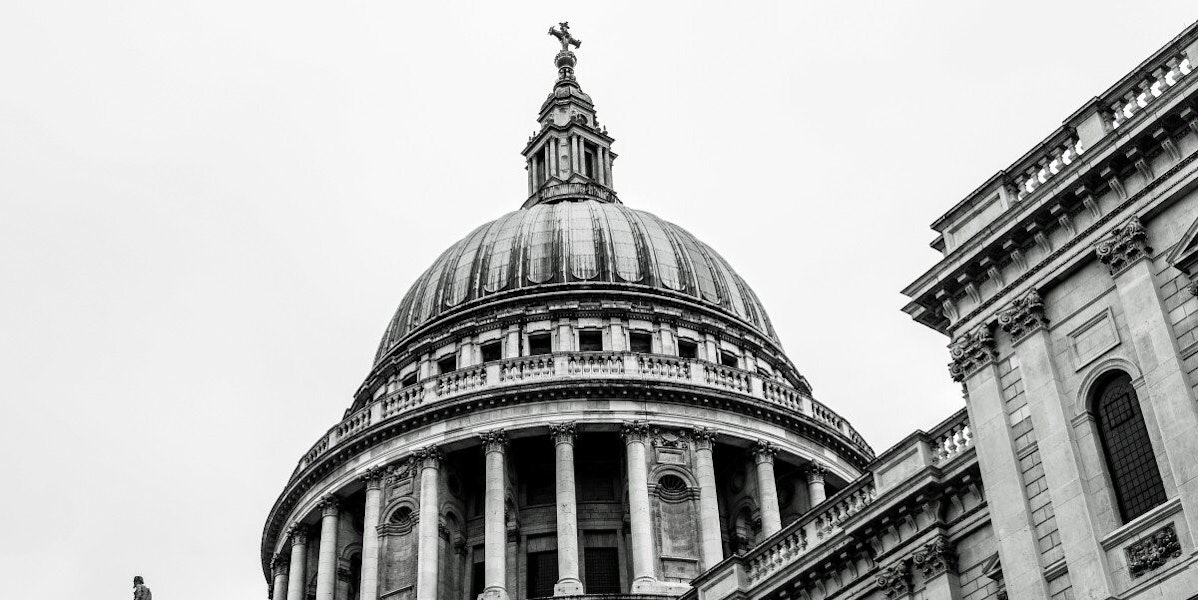 What's Inside St. Paul's Cathedral - A Quick Glimpse
Inside The St. Paul's Cathedral
When you step inside the St Paul's Cathedral, you will not only be swept off by the Cathedral's remarkable interior but also taken by the fascinating stories about its layered history that is spread over five levels. Here you can expect to walk in the footsteps of royalty and eminent leaders on the Cathedral floor and ascend the dome to enjoy some of the most panoramic views of the London skyline or even head down to the crypt where some of the country's heroes are buried. However, do remember to explore these top ten highlights of this Cathedral during your tour.
Upon entering, visitors will get to take in the eight scenes of the life of St. Paul (which were painted by Sir James Thornhill), as well as the Nave, the large, ceremonial, and public space, which also holds the Great West Door.
The bishop's throne (cathedra), from which a cathedral derives its name, is on the southern side of the choir. The choir ceiling is covered with sparkling mosaics that were created by William Richmond in the 1890s.
The cathedral's very ornate high altar dating from 1958 is made of marble and gilded oak. It replaces a large Victorian marble altar and screen, which were damaged by the bombing during World War II.
The All Souls' Chapel in the northern part of the tower has several artifacts, among them, are sculptures of the military saints, a gorgeous pietá, and an effigy of Lord Kitchener.
St. Paul's substantial cathedral crypt holds over 200 memorials as well as another chapel and the treasury. Under the south aisle lies the simple tombstone of Sir Christopher Wren, as well as the tombs of two of England's greatest heroes, the Duke of Wellington and Lord Nelson.
A modern addition to the crypts is Oculus, a mesmerizing film experience that tells the history of St Paul's Cathedral from 604 to the present day.
The first gallery, the Whispering Gallery, is known for its acoustics– if you whisper across the gallery to someone standing opposite you, they'll hear it as clearly as you were standing right next to them!
The second gallery, which is the Stone Gallery, is situated at a height of 174 ft on the outside of the dome.
On top of the dome, is the Golden Gallery. You can get a superb view of the city of London from here.